Just before Jesus ascended to Heaven, He commissioned us all to "go, make disciples of all nations".
This means that for anyone who is a believer of Christ, being involved in world missions in some manner is not optional . . . we have been called into this great adventure. Yet, it is more than just a "call" - we have been created to do this! Ephesians 2:10 says that we are God's workmanship, created to do good works that He Himself has prepared for us to do.
So, we send (short-term teams) . . . we support (long-term missionaries) . . . we serve (go) not because we have to, not even because we get to, but in grateful response to God's gracious and loving response to us in Christ . . . we do so because we are compelled!
You can support our global outreach efforts by contributing to our ALIVE fund by clicking
HERE
Danielle Kelly | Greece - refugees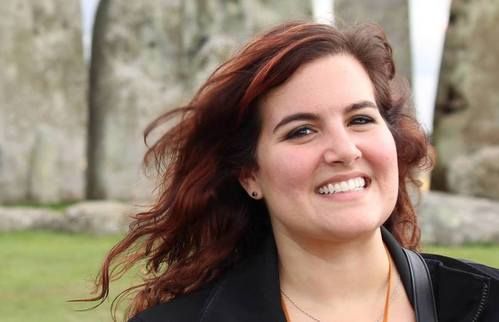 Athens is home to 4 million people from all different backgrounds, from culturally Orthodox Greeks, to many Syrian refugees, homeless and marginalized peoples. I work alongside the local 2nd Greek Evangelical Church community. Our neighborhood, located in the center of Athens, is home to those from all walks of life, including many homeless and people on the fringes of society. We long to see not only physical needs met, but chains of captives thrown off; we want to see the forgiveness found at the Cross of Jesus transform lives.
https://
www.onecollective.org/community/koukaki-athens
Phil and Melanie Shipley | Wycliff
We are members of Wycliffe Bible Translators serving near Charlotte, North Carolina. Phillip manages the IT Applications Development team that creates and maintains web applications that Wycliffe and partner organizations around the world use to facilitate their ministry activities. Melanie serves as a counselor for Wycliffe Counseling Ministries, supporting missionaries as they face the challenges of life and ministry. We are here with our 3 kids. We loved being a part of Bernal Church for 7 years. God used a short-term mission trip through Bernal Church to expose and call us to the global need for Bible translation.


Arukah Global serves in Nazret, Ethiopia. We partner with an organization that rescues women and their children out of prostitution. We also partner with a school that educates nearly 600 of the most impoverished children in the city. Additionally, we are in process of developing a mentoring program for boys. Arukah Global is founded by Mark & Kimberly Lewis. Mark is Pastor of Missional Ministries at Bernal Church. Learn more:
www.ArukahGlobal.com
Jeff and Heidi Frazee | West Africa
We live in West Africa with our 9 children. We could tell you where, but people in our country threaten kidnapping, so while we trust the One who brought us here to keep us - as a older believer once told me - you still shouldn't tell the enemy your plans. We live in a county with about 30,000 people spread over a large, rural area: no pavement yet. Maybe one percent of the area has electricity... that's the part we live in. In our little corner of the world we are making constant efforts to encourage believers, disciple young men and women, teach the Word and live as examples of Jesus.


The Jones Family | Brazil
The Jones family serve in Porto Alegre, Brazil where Brandon teaches theology at the Baptist Theological Seminary of Rio Grande do Sul. The seminary has been a vital training place for decades and has played a important role in the expansion of the gospel across the state. Over the years God has used the seminary to help plant 88 additional churches, in a region that only had 75 established churches. Learn more:
www.teachingbeyondborders.org
Bret and Mindy Taylor | Interaction International
We serve with Interaction International where Bret is Director of Operations while living in Waxhaw, NC. The organization focuses on the development of programs, services and publications to provide and contribute to an ongoing flow of care that meets the needs of Third Culture Kids (missionary kids) and internationally mobile families(missionaries). We have three kids of our own - Lydia, Bryce, Josiah. Also, Brett continues volunteer work for JAARS.org and Refuge139.org Learn more:
www.interactionintl.org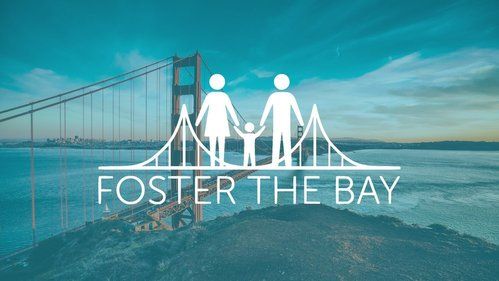 Foster the Bay is a coalition of churches committed to providing a loving home for every child in foster care.
We dream of the day when there will be a waiting list of families rather than a list of children in need of a home.
www.fosterthebay.org
For more info contact Alysha Casto: allygal77@hotmail.com
100% of ALIVE funds go to directly to support the missionaries and global ministries with whom we partner. These gifts which are above and beyond your regular giving, are having great Kingdom impact all around the globe.
As followers of Jesus, it is our joy and privilege to SEND short-term missionaries, to SERVE (GO) on a short-term mission trip, and to SUPPORT those who are committed being in the mission field long -term.
Encourage our active missionaries
Write and encouragement, question, or prayer and we'll connect you via email.